When you a little kid, accidents happen. Usually it's no big deal. But for 5 year old Valerie Sowards, it was a big deal. She had wet herself at school, and was crying and just wanted to go home.
Her dad, Ben, said that that when he received a call from his teacher, his heart "kind of just broke."
So before leaving to go pick up his daughter, 1 of 11 children, he splashed water on the front of his pants, and then was off to get her from school.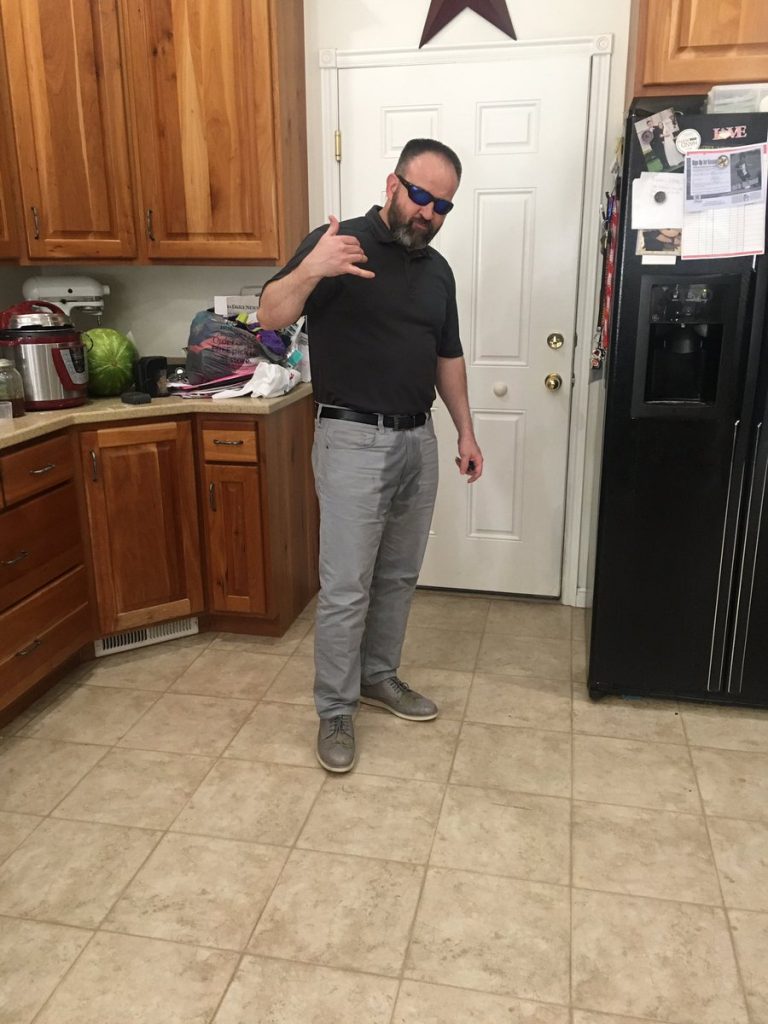 When he arrived at the school, he asked for her backpack to cover up his "accident." She looked up at him with the biggest smile, and thought the whole thing was hilarious. It made her feel better about her own accident.
Valerie's older sister Lucinda, the oldest of the bunch, posted about what her father had done on Twitter, and the post went viral…understandably!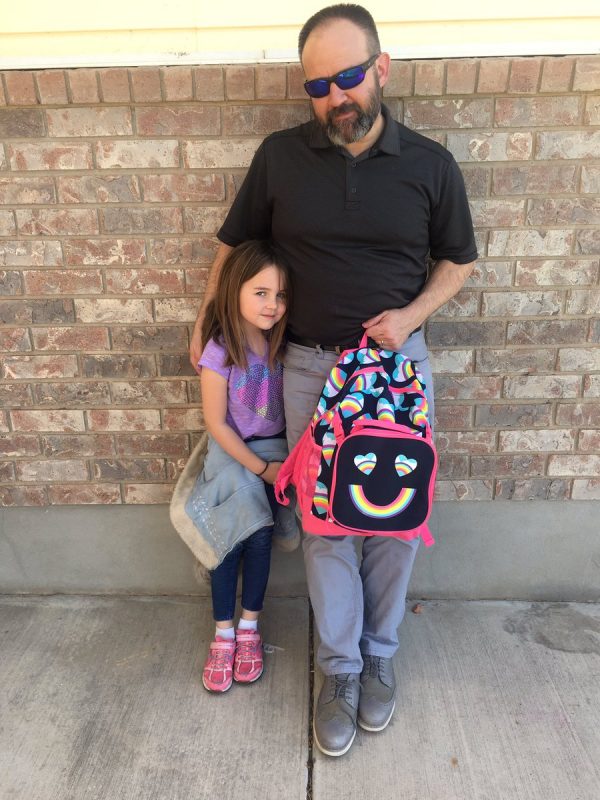 Naturally, everyone thought this was the best thing ever, saying things like, "This is absolutely fantastic. Dad grade: A+." or "cutest thing ever."
We definitely agree! This is one of the sweetest things I have ever heard a dad do! But apparently, this isn't the first time he has done something crazy to make his children feel better. A few years ago, Lucinda had gotten black eye from ice-skating. Her father quickly went into action and FaceTimed her, with a vividly painted back eye to match hers.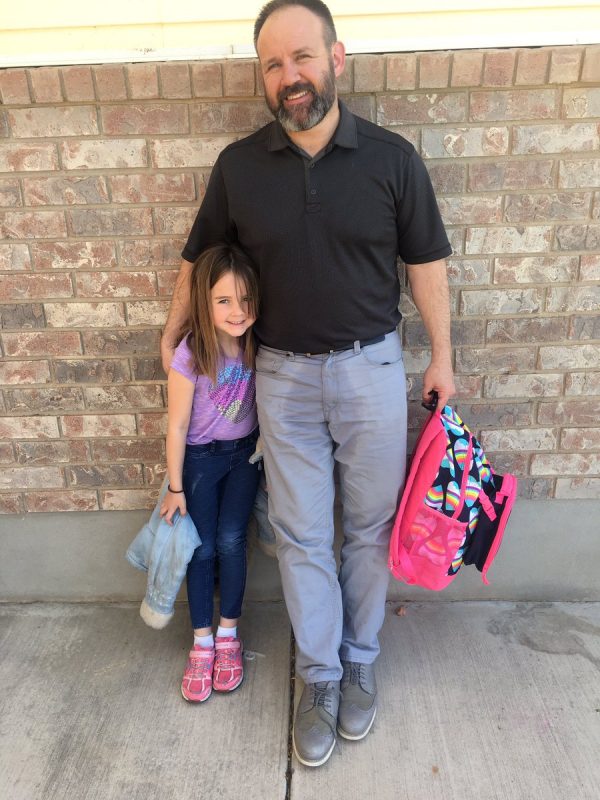 Talk about parent goals! This dad is so amazing, and these children must be some of the luckiest children on the planet to have a dad as amazing as he is!
If you think what this dad did for his daughter is amazing, and put a smile on your face, SHARE this post!